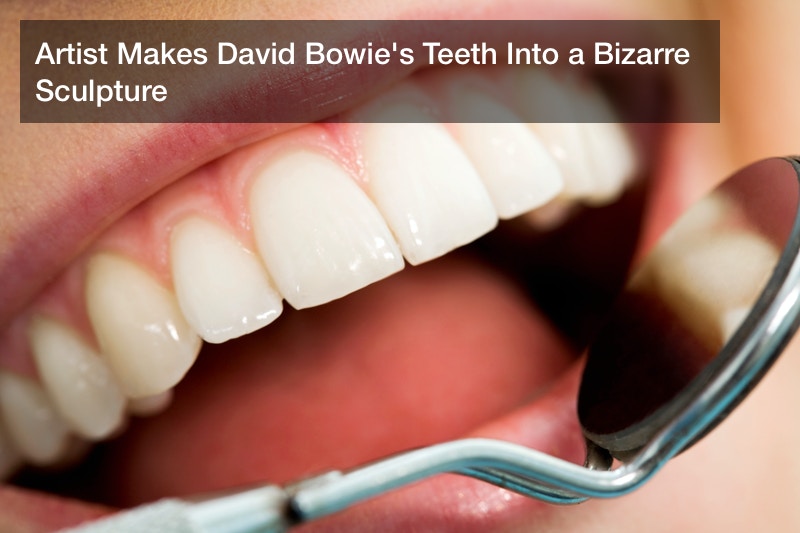 Updated 12/15/20
If you need something done to fix your teeth, you may need cosmetic dentistry to get them looking their best. With a cosmetic teeth makeover, you can have teeth that look brand new – white and in great condition. If you have serious medical problems in your youth and have teeth that have to be removed, you can choose from among false teeth and cosmetic teeth implants. Both do a great job of replacing your teeth and having them look far better than they did before.
If you want dental improvement options, talk to a dentist about the many things wrong with your teeth that need to be fixed and how they might be fixed. It is often a combination of factors that are required to fix all of the teeth. You may need fillings, partials, and implants, or braces and tooth caps. Whether you need root canals, crowns, or any other dental options for bad teeth, your dentist will be able to come up with a treatment plan that takes your wishes into account. It may also come down to your budget. If you are unable to afford implants, getting partials or dentures may be the next best thing, as they are far less expensive.
There's an old cliche that British people have bad teeth, and while stereotypes are bad in general, we would like to talk about one British person's bad teeth in particular. In this case, the teeth of one David Bowie.

Two months ago, artist Jessine Hein hand made a bizarre sculpture of David Bowie's natural teeth. The lovingly made denture resembles a mold that you would have made before an orthodontist procedure, except these dentures have been colored to resemble the real thing. This January, Hein posted a new photo set featuring the limited edition sculpture.
David Bowie was born with teeth that were, let's say, complicated. While he now has pearly whites thanks to cosmetic dentistry, some fans miss his old crooked smile. For fans who really miss that old smile, Hein has 20 sets of the denture sculptures available for sale, described thusly, "Hand-sculpted recreation of David Bowie's natural teeth. Material: Denture acrylics, plaster, acrylic paint."

The painter and sculptor added, "Bowies teeth were like everything else about him: different! Not the aesthetic norm, not perfect, but they were strikingly beautiful in the context of his whimsical and miraculous being. His smile revealed an imperfection that made him seem more real, more human, something to identify with even."

Although only Bowie's official dentists know for certain, most people agree that it appears as if Bowie has upgraded his famous smile with veneers or dental implants. The cosmetic dentist procedures are hugely popular both in the U.S. and Bowie's native England, where they can help people feel more confident about their smile.

In the U.S., at least three million Americans already have dental implants, with 500,000 more implanted each year. Across the western world, adults and children alike are signing up for these dental procedures, as well as other cosmetic dentist treatments like dentures, Invisalign, braces, and more.
Bowie wasn't the only English artist to benefit from cutting-edge cosmetic dentistry. Songstress Cher Lloyd also underwent some serious dental work to enhance her smile. Lloyd admitted her natural smile made her self-conscious, and although the small gap between her front teeth was endearing and cute to her loyal supporters, she opted for veneers to give her the smile she always wanted. Her bright "American-style" smile is beautiful, and for others who struggle with smile self-esteem issues, it's entirely possible to achieve similar results.
It's impressive how finding a person who looks after your teeth and watches for dental disorders can have a major impact on your appearance and overall life. The right dental maintenance routine and knowing how to clean plaque from your teeth can promote a healthy, long-lasting smile for people at any age. Whether you're relatively new to yearly dental care or you've been faithfully following your dentist's recommendations for years, it's a good idea to get your teeth looked at by a professional. Whether it's implants, veneers or whitening treatments, there are many possibilities to get your teeth looking the way you want them. Everyone notices a person's smile, and it's important to feel good about your teeth.
Some Other Relevant Terms:
David Bowie Teeth
David Bowie New Teeth
Celebrities with Bad Teeth Before and After
Celine Dion Bad Teeth
Celine Dion Before Dental Surgery
Celine Dion Old Teeth
Celine Teeth
Zac Brown Fake Teeth
50 Cent Veneers
Actors Teeth Before and After
Cher Lloyd Teeth Fixed
Does Cher Have False Teeth
How Do Rappers Get Their Teeth Fixed
Keith Urban Veneers
Lohan Yellow Teeth
Rappers With Fake Teeth
Rapper With Dentures