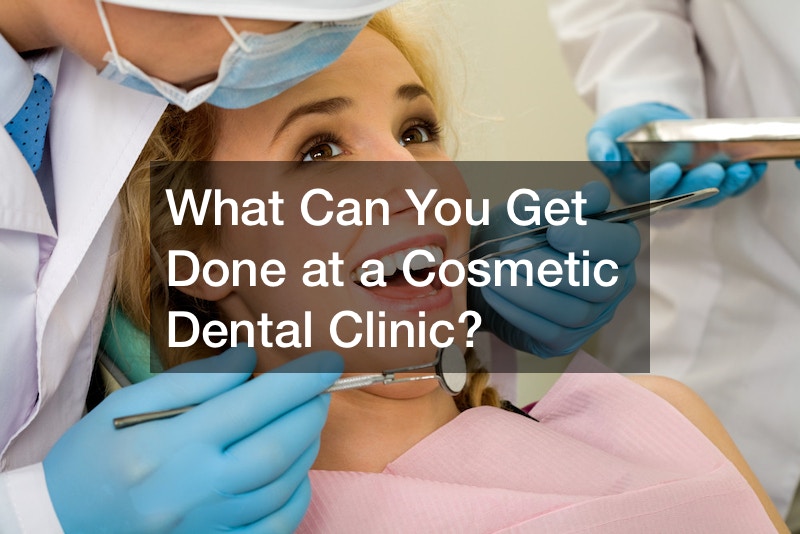 The right cosmetic dental clinic will have a variety of specialties. The workers will motivate and inspire people to overcome their concerns to obtain the oral health and smile they deserve. Here are five procedures you can get in a cosmetic dental clinic to improve your smile.
1. Cosmetic Teeth Whitening
Also known as "teeth bleaching," this technique helps brighten and whiten your teeth if they are discolored or stained. However, it's critical to consult with your dentist first since not everyone's teeth can be bleached.
2. Cosmetic Dental Veneers
Veneers are essential in correcting dental issues such as slightly crooked teeth, discolored, chipped, or even gaps between teeth.
3. Cosmetic Teeth Shaping
Also known as "enamel shaping," it is a procedure in which the dentist reshapes the tooth by removing or filing some of the enamel. This procedure is usually painless and produces immediate results.
4. Cosmetic Tooth Bonding
Tooth bonding is the process of adhering (bonding) tooth-colored materials to the tooth. The procedure involves repairing or improving the aesthetic of a tooth that has become discolored, broken, or chipped.
5. Cosmetic Dental Crowns
This procedure treats teeth that are badly decayed, poorly shaped, broken, chipped, or have had large fillings and closes gaps between teeth.