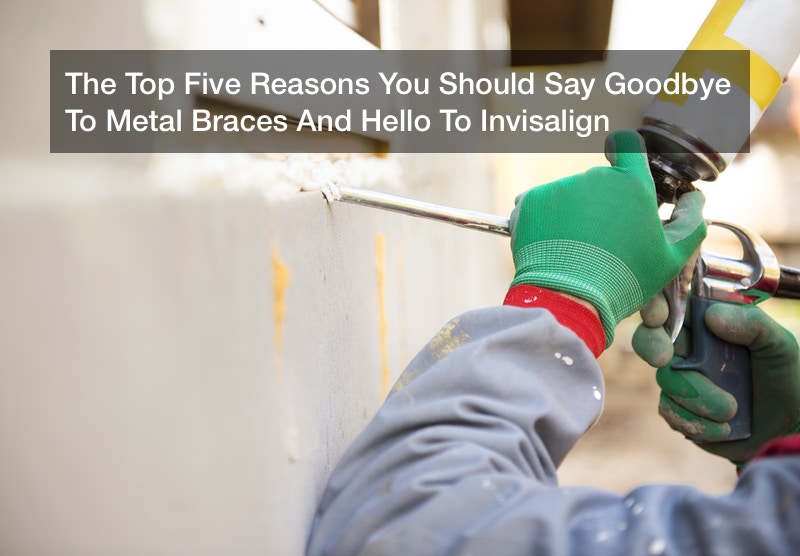 Over 4 million people in America currently have braces to help straighten their teeth. Misaligned teeth can not only lower your confidence, but they can make maintaining your oral hygiene even harder. However, many people have reservations about traditional metal braces, especially if they are in their late teens or early adult years. The good news, however, is that Invisalign braces are nearly invisible! If your orthodontist has suggested braces, but you've been putting them off for fear of metal on your teeth, here are some reasons to consider Invisalign instead!

The Five Benefits Of Invisalign Clear Aligners
Appearance. Metal braces can be clunky and unattractive, not to mention they're highly noticeable whenever you open your mouth. Invisible aligners help take the embarrassment out of having braces and allow you to look completely normal throughout the process.
Comfort. Once metal braces are attached, they will remain in place until removed by your orthodontist. Invisalign aligners are completely removable and can be taken out whenever you need for easy teeth cleaning or whitening.
Safety. Invisalign clear aligners have also been proven to reduce damage to teeth and gums as opposed to traditional braces. Metal braces utilize wire that can scratch or even puncture the inside of your mouth; however, clear aligners have not sharp edges or protruding pieces. They are tailored made so a clean, comfortable, and safe fit. Conventional braces can additionally contribute to decay and demineralization which can create more dental issues later in life. With Invisalign, you don't have to worry about damage to your teeth, gums, or mouth.
Duration. Metal braces can be in place for up to five years; however, with Invisalign, the entire treatment can last only a year to a year and a half! This means less time spent worrying about your smile, and more time flaunting it.
Expectations. When undergoing the process to get Invisalign aligners you can expect the process to be almost complete computerized. This means you will know what to expect during the process and how long it should respectively take to complete. When fitted with metal braces the process can include a lot more trial and error, which can contribute to the longer time spent wearing them. Additionally, with metal braces, the results aren't set in stone, with Invisalign you'll know what the final result will be from day one.

When it comes to needing braces, you don't have to worry about ending up with a face full of metal anymore. Instead, you can feel free to smile, eat, and drink as you usually would, without worrying about something getting caught in your wires.


Not only are these clear aligners more attractive, but they are more comfortable, and take less time to produce results. If your orthodontist has suggested braces, talk to him about Invisalign and see what your options are. In no time flat you can have the straight white smile you've always dreamed of.