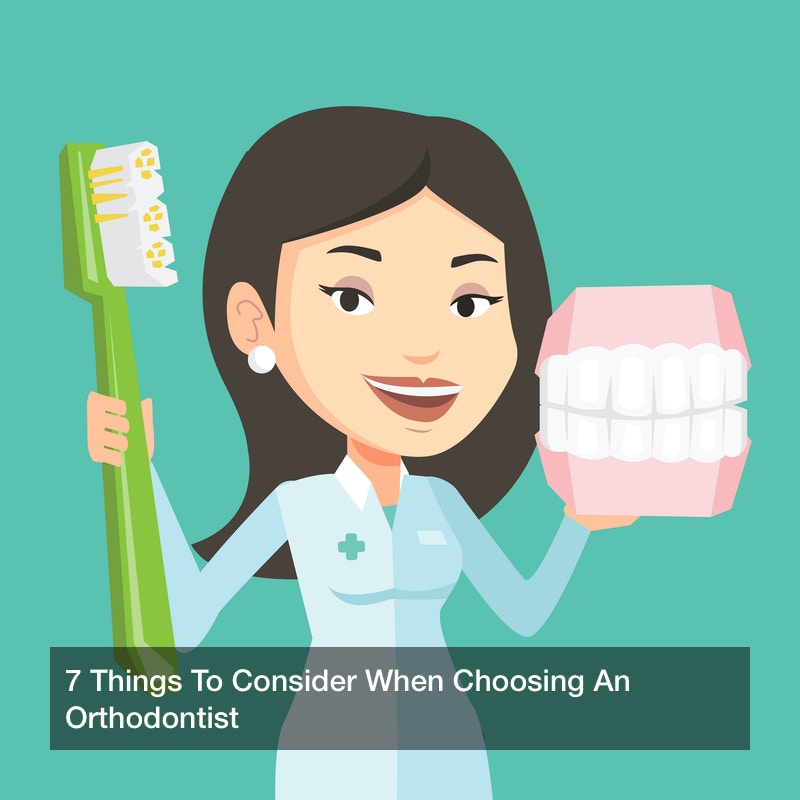 Correcting dental and facial irregularities is one of the first steps to restoring that golden smile and continuing to enjoy the immense confidence that comes along with it. Because this is a critical procedure, you must ensure that you only entrust it to the best orthodontist you can find.
However, getting the right orthodontist can be quite a hassle. Luckily, this article will try and make it easier for you. Read on to see some of the things you should consider when trying to find the right orthodontist regardless of where you are?
1. Recommendations
Nothing beats good reviews from previous clients. Close family and friends could share with you their experience and help you find the best orthodontist.
You can also get these reviews from social media platforms and the orthodontist's website. Be sure to try and identify whether the reviews are genuine, and this applies to both negative and positive reviews. Overall, orthodontists with genuinely good reviews are worth a shot. However, it would be advisable to research further for those with negative or no reviews at all before seeking their services.
2. Qualifications
Get a Specialist instead of a general dentist. These carry with them tons of experience and will give the best medical care.
Ensure they are registered and fully licensed by the American Association of Orthodontists (AAO). Being a member of this body enables them to be up to speed with the current treatment methods and medical care.
The AAO is also the body responsible for holding orthodontists accountable. Before licensing, AAO thoroughly vets the applicants to ensure suitability and professionalism.
When you view orthodontic care as an investment rather than a luxury, you'll only entrust it to the best orthodontist there can be.
3. Technology
The orthodontics field continues to witness tremendous growth with the advancement of technology. Using modern technology to straighten your teeth is an indicator that you are dealing with the right person.
That includes using modern equipment such as:
Digital ex-rays which emit up to half fewer rays. The orthodontist is likely to take several x-rays throughout your treatment.
A 3D scanner to make electronic models of your teeth.
Soft tissue laser which helps in performing essential procedures on the gum, such as removing overgrown tissues.
Micro vibration devices which enhance orthodontic teeth movement.
Such equipment will enhance the quality treatment and well being of you the patient.
4. Staff
Are the staff friendly and supportive? This is an important question given that sometimes orthodontic procedures take long, and you're likely to be a frequent visitor. It is, therefore, vital that the staff makes you feel comfortable.
An orthodontist assistant that is welcoming carefully listens to your needs and builds a good relationship with you can make every visit feel less taxing.
5. Flexibility
The orthodontist should be able to reasonably accommodate changes to your schedules. Changes in time and day of appointments could occur anytime. The willingness to incorporate this into their schedules is a good sign.
Flexible payment options are equally essential. Ensure they have arrangements for such payment methods as insurance, credit cards, and cash; while being on the lookout for offers and discounts.
6. Treatments Offered
Experts recommend that you begin orthodontic treatment at 7 years. When kids start receiving orthodontic care even on, they are more likely to enjoy better dental health even in their adult years.
Orthodontics form an integral part of a comprehensive dental treatment plan. The best orthodontists should have treatment plans for both kids and adults.
7. Cost
Always try and seek services that are within your budget. An excellent way to do this is by comparing the prices of different orthodontists. However, be sure that you do not compromise on the quality of treatment.
Be on the lookout for retainer fees and hidden costs. The best orthodontist should give you a clear breakdown of your treatment, especially when it comes to the cost of braces.
The goal of most orthodontic treatment is to restore your smile and an excellent bite. This translates to straight teeth, which easily boost your confidence and self-esteem. That is why it very important to ensure that you and your kids only get treated by the best orthodontist in Orlando, FL.